Un site exceptionnel en Dordogne-Périgord pour vivre le camping autrement !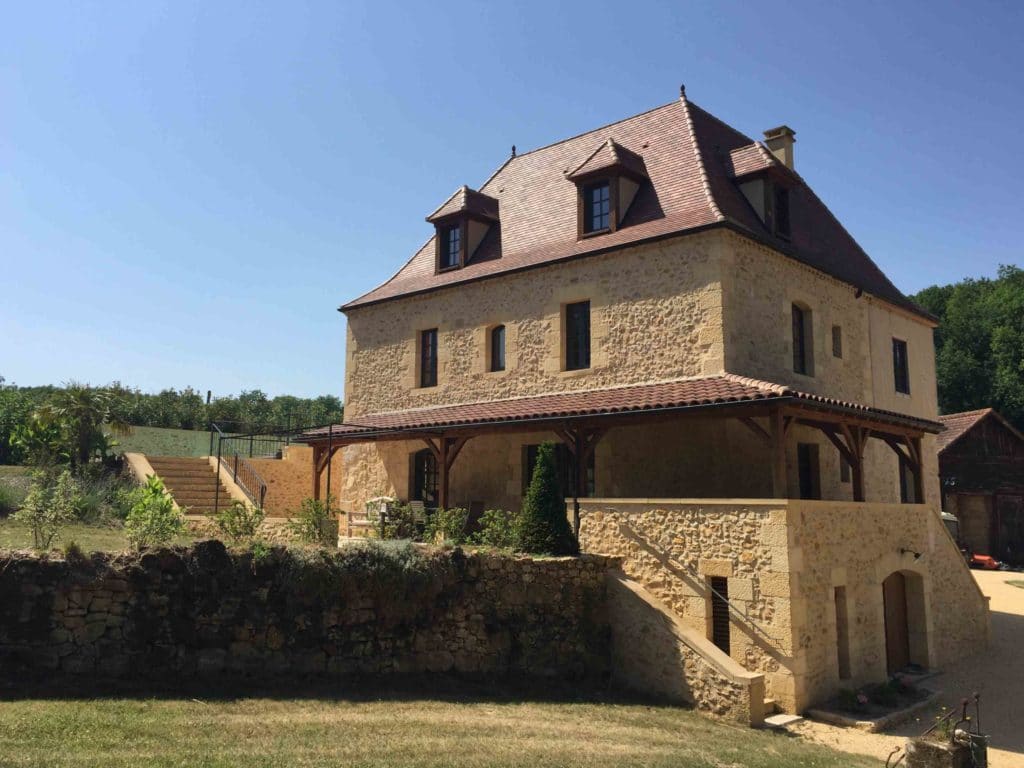 Villa de Banne Dordogne
10 people
5 rooms
1 private pool
A stone house in Perigord Dordogne. A haven of peace and tranquility for a group or a large family! Charm and traditions in Dordogne.
For any information or reservations, please contact us at 05 53 24 91 98 or contact Thibaut on contact@lemoulindesurier.com

Brand new in the catalog of the Moulin de Surier, a superb Périgourdine Villa, totally renovated in 2018/2019 which will be suitable for up to 10 people. All the charm of the Dordogne in Beaumont du Périgord.

This villa is located 1 km from the Moulin de Surier. It is a magnificent Périgourdine house on 3 levels, with all comforts, and decorated with taste. It will be perfect to discover the beautiful stones of the Périgord. Perfect for a vacation ...
with family or friends. The villa has its own pool and garden.

Thanks to your reservation of this Villa with the Moulin de Surier, you benefit from an access to the Domaine du Moulin de Surier. In addition to your private pool, you can enjoy our swimming lake, the tennis court and the Domaine's swimming pool.

If you wish to rent bicycles, reserve a baby bed or any other equipment allowing you to spend a good vacation in Périgord, do not hesitate to indicate it when making your reservation.

The villa is located at 2 km from the Bastide of Beaumont du Périgord. This magnificent Bastide du Périgord offers you quality shops (wine shop, bakery, butcher and caterer, local producers' store, quality breweries, an incredible hardware store that deserves your visit, art galleries, an artisanal perfumer, antique stores and a beauty institute and other hair salons to take care of you!)

In front of you, the Château de Bannes ... a magnificent feudal fortress perfectly restored, enthroned on a rocky spur between Couze and Beaumont du Périgord. Built for the bishop of Sarlat in the 14th century, it is now a perfectly maintained private property. Le Moulin de Surier, in exclusivity, offers you during the high season the visit of the Gardens of the Castle of Bannes.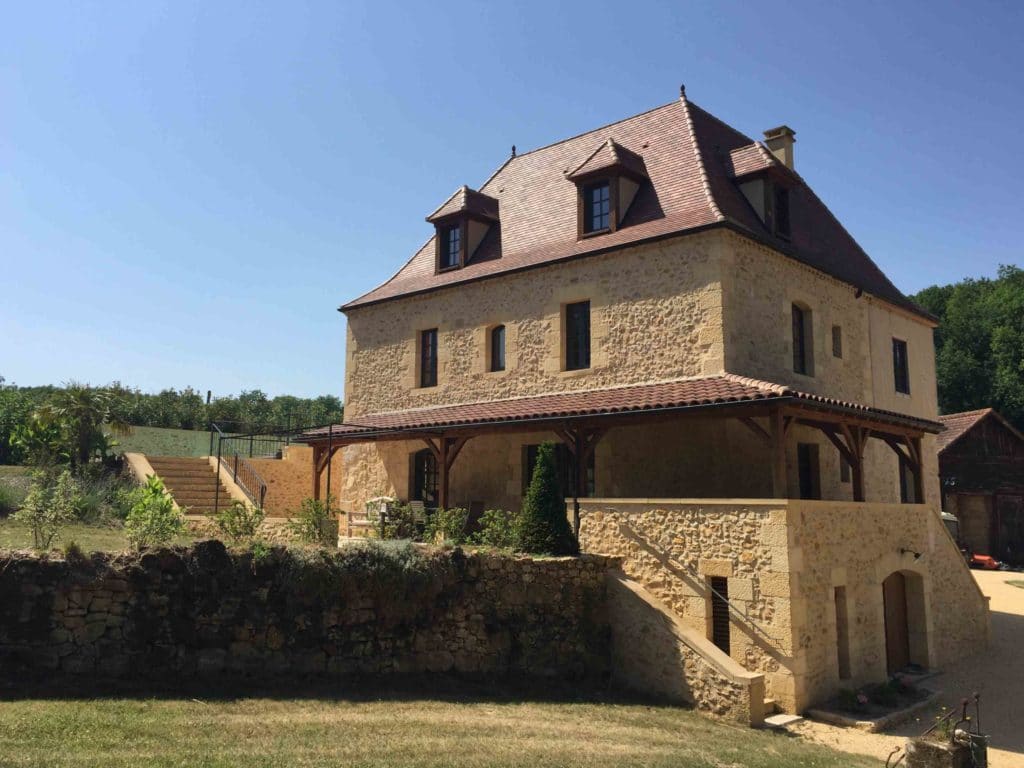 1 fully equipped open kitchen and a dining room

Living room with TV

Wood burning fireplace

Private pool

Landscaped terrace

2 rooms with double bed

2 rooms with double bed and bathrooms

1 room with two single beds and bathroom

Washing machine and dryer in the laundry room