An exceptional site in the Dordogne-Périgord to experience camping differently!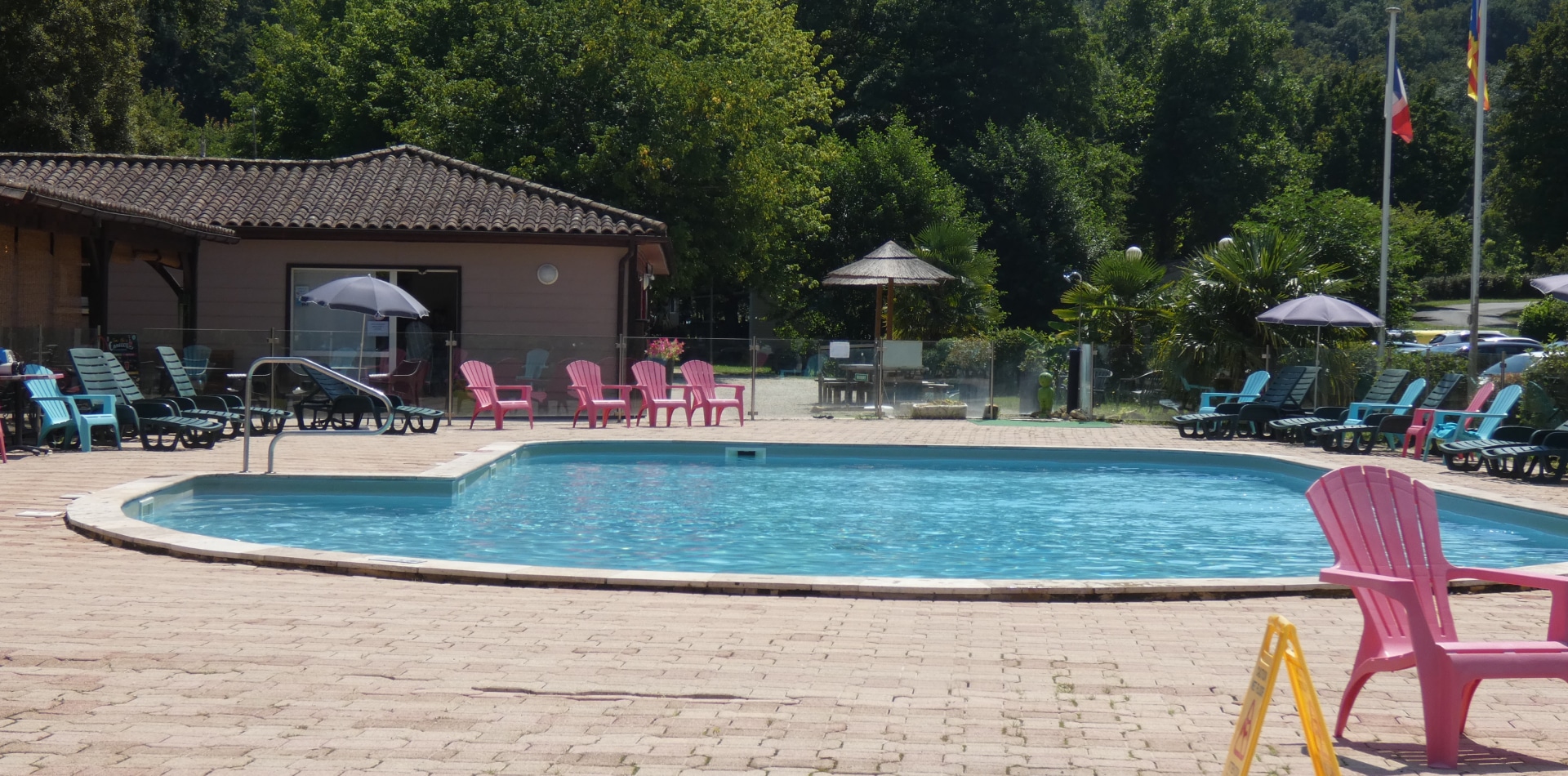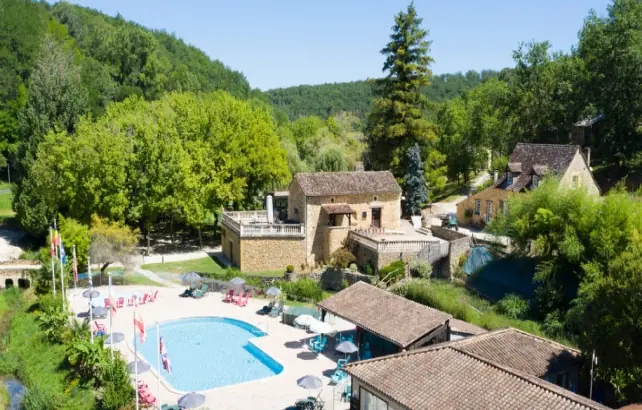 Camping Dordogne with swimming pool and water park
Enjoy a campsite in Dordogne with swimming pool and lake
Here, you can swim wherever you want! At the Moulin de Surier, your Beaumont du Perigord campsite, we offer you an exceptional aquatic experience with the possibility of swimming in the pool (and in the paddling pool for the little ones) or in the private lake. private lake .
Camping in the Périgord with swimming pool and paddling pool
Looking for a 4 star campsite in Dordogne with a swimming pool? At the Moulin de Surier, enjoy our swimming pool located near the water mill of our vacation village in Dordogne in a green environment. The water that falls from the spillway's waterfall will give you a pleasant feeling of freshness and well-being. Those who like to relax will also have the pleasure of lounging on one of the deckchairs available. Thus, by staying in our campsite in the Purple Perigord, you will be able to enjoy the sun of the Dordogne, the heat and the pleasures of water. As for the little ones, they can splash around in the shallow paddling pool in complete safety under the watchful eye of their parents.
However, the water fun at the Moulin de Surier doesn't stop there as you can also swim and have fun at our campsite with lake in the Dordogne.
It doesn't matter if you are interested in a camping Dordogne with pool or a property by a camping with lake in Dordogne (or both for those who want to combine the two pleasures), you will find your happiness with this exceptional aquatic space in the Purple Perigord near Bergerac.
Something to delight young and old looking for a Dordogne campsite with a swimming pool and lake for their next vacation!